Polley Shop: the Polley Group's grocery shop
Since the beginning of December 2015, Polley Shop: the Polley Group's grocery shop has been at your disposal on the site of the secure car park. Not accessible to the public, this shop will allow you to do your shopping in peace without having to move away from your lorry. Always ready to listen to its customers, the offer is constantly evolving to satisfy you.
A wide range of products
Our grocery shop offers you everything you need at the most competitive prices possible. Fresh products such as bread delivered daily, meat and charcuterie, and fruit and vegetables.
You'll also find sweet and savoury biscuits, preserves, water and soft drinks. Finally, you'll also find specialist products for your lorries, 1st necessity and hygiene products and, of course, a vast choice of French and foreign spirits, beers and wines.
Our clearance corner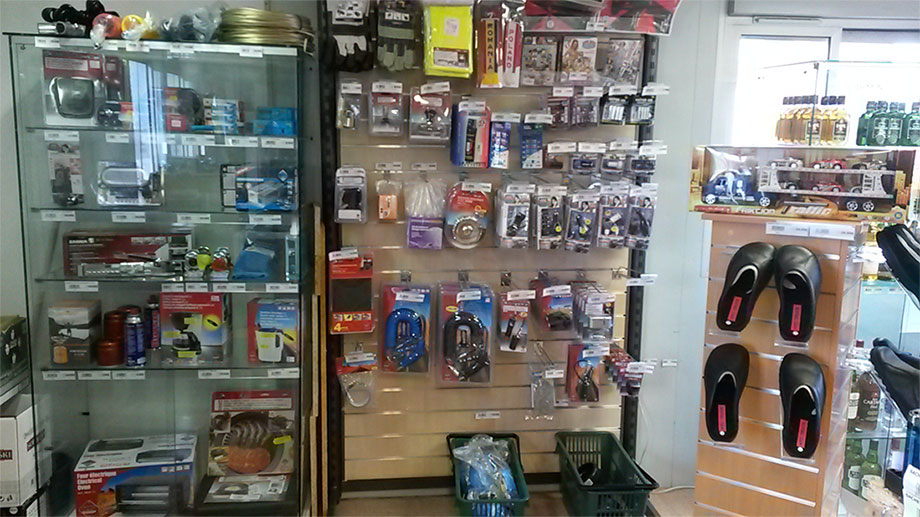 Every month the clearance corner is renewed, offering new items at competitive prices.
Access point
Polley Shop - 356 avenue de la libération, Zone de Fret Transmarck, 62730 Marck
itinerary
Additional Information
Store surface area
60m²

Payment Methods
Cash, Credit Card (with no minimum payment requirements)
Opening Hours
Monday, Thursday, Friday, Saturday
from 7 a.m to 10 p.m
Tuesday and Wednesday from 10 a.m to 10 p.m
closed on sundays