Secured Truck Stop in Calais for over 15 years
Welcome to Polley Secured Lorry Park
A facility offering 390 secured parking spaces for trucks, prioritising the safety and comfort of its residents.
Ideally located along the main Paris-London-Brussels route, at the exit 48 of the freeway in the ZAC Transmarck. Our establishment gives you fast access to the Shuttle and the Port of Calais.
---
Our rates for 2023 :
Our priority is to offer a quality service that is affordable and advantageous for our customers.
If you park for more than 11 hours, we'll give you a €5 voucher to spend in our local shops.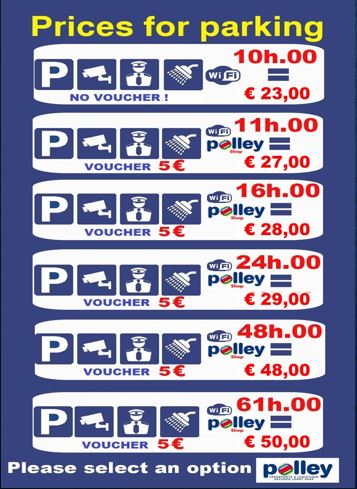 ---
Secured Lorry Park
At Polley Secured Lorry Park, our secured truck parking in Calais guarantees the security for your vehicles on a 10-hectare site that is welcoming, modern and guarded, offering :
Access controlled at all times by human resources.
Efficient and appropriate lighting
Staff trained in safety rules
A high-performance video surveillance system
A site protected by a 2m40-high safety grid
A service up to date with the new theft clause in insurance contracts
---
Our services
We offer the guarantee of a daily rest period with best conditions possible, so that drivers can start their service relaxed and rested.
Proximity to cross-Channel embarcations and a personalised charge offer based on demand, including :
Sanitary facilities (showers, WCs, laundry facilities, etc.) with every comfort and inspected several times a day to ensure that guests enjoy optimal hygienic conditions.
A safety check of your vehicle on request
A wide range of services tailored to our customers' needs (secure payment, number of regular places per year, account opening, etc.).
Proximity to service stations
In and around our secure car park, you will also find a range of additional services dedicated to the driver and his vehicle:
Access point
Polley Secured Lorry Park - 356 avenue de la liberté, Zone de Fret Transmarck, 62730 Marck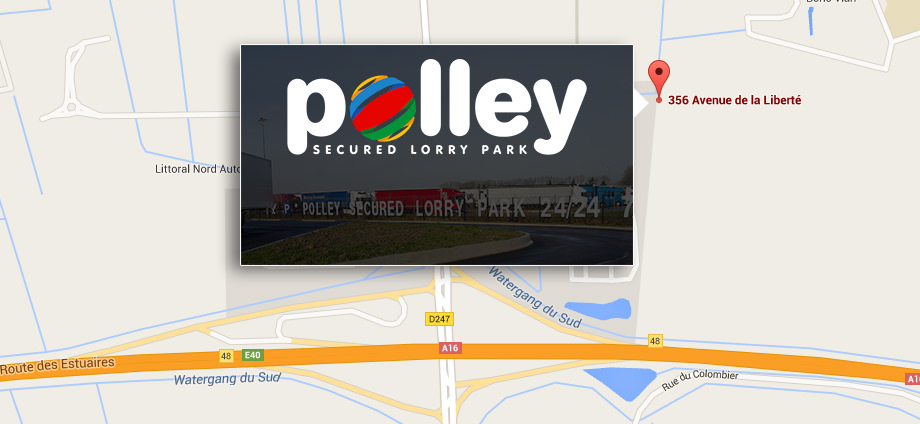 itinerary
Additional Information

Parking spaces
x390
Opening Hours
24h/24 - 7j/7

100% Secured